June 2019
| Mon | Tue | Wed | Thu | Fri | Sat | Sun |
| --- | --- | --- | --- | --- | --- | --- |
| | | | | | 1 | 2 |
| 3 | 4 | 5 | 6 | 7 | 8 | 9 |
| 10 | 11 | 12 | 13 | 14 | 15 | 16 |
| 17 | 18 | 19 | 20 | 21 | 22 | 23 |
| 24 | 25 | 26 | 27 | 28 | 29 | 30 |
Calendar


Girl
Name (Malzahar, Fiora)
Age: 19
Starter Pokemon: Chikorita
Love Interest: None yet
Orientation (Sexual/Romantic): Bisexual
Appearance: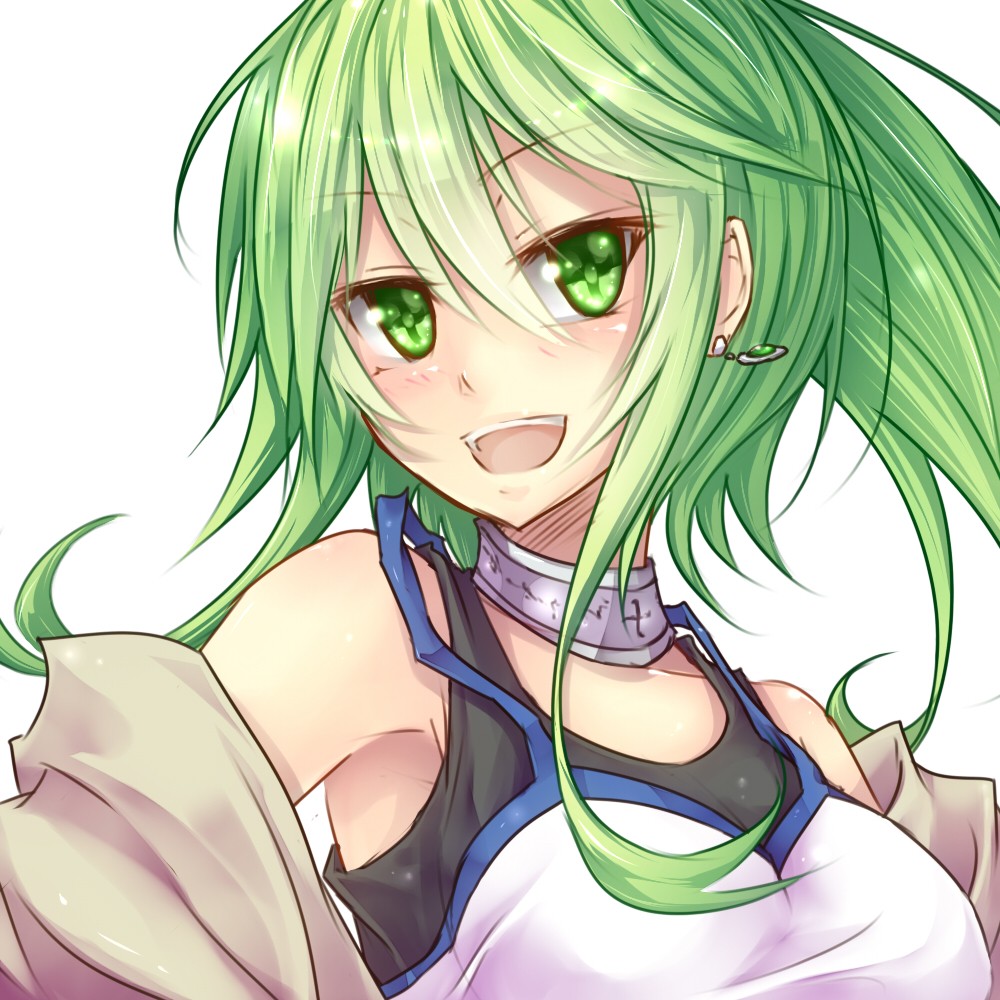 Fiora is 5' 6" and 115 pounds with long green hair and green eyes. She is very pretty and has a wondrous smile. Skinny and well proportioned with a metal collar. A black tank top with a white over shirt and a beige jacket. Green stoned earrings and almost skin tight jeans and ballet slips. No tan what so ever he skin is pale as can be.
Personality: She's happy all the time... unless something sad happens and I mean something remotely sad could happen and she'll start to cry. She wants everyone to be friends and will get very excitable when the topic of being friends with pokemon comes up. There is only one pokemon she is absolutely terrified of and can't stand to be around and that is Scyther. She finds it easy to meet people but keeping a friend is harder because of the mood swings. She's also the kind of person who would jump in front of two warring pokemon if they were seriously hurting each other or use her body to protect a helpless pokemon or person.
History: Her mom was the trainer in the family and she tried to get Fiora into it at a normal age but she didn't want battles and just wanted to be friends. However the incident with a wild Scyther at the age of 16 started to change her mind... have a trained pokemon for self-defense. After that... she realized the bonds that other trainers have with each other and how far a connection with pokemon can be. A few of her friends have gone far ahead in the journey and have left her behind to catch up... something she hopes to remedy. Be cause of her late start on her journey her mom gave her some rushed special training to help compensate and while this will probably help later it still hasn't sunk all the way in. She hasn't faced any gyms and loses half of the mock battles the other people around town help her do but she has kept at it. Having left town only recently she hasn't been to any major hub and has been alone so far, yet to meet any like minded trainers going her direction..
Dream/Goals: She just wants to get as good as her Mother was when she was a trainer.
Fighting style: She tries to take advantage of debilitating moves and finish them off when her opponent can no longer fight back.
Miscellaneous: She has a large scar on her back that covers from her left shoulder down to her hip.
Have You Read the Rules?
''I want to be the very best!''
Last edited by Otherin on Fri Nov 07, 2014 10:48 pm; edited 2 times in total
I like what you currently have in the personality, but you have to extend on it a bit more. The history needs to be longer, too. It is also preferred that an image is accompanied with a written appearance. If you just extend on these things, you should be good to go!
I was about to say to add pants and shoes, but apparently I'm just blind. XD. I really can't think of anything else for you to add. Good job!

ACCEPTED!
Yay~ the post I read earlier kinda disappeared so I got really confused when I couldn't find it again o.0
Oh! And I may have forgotten to mention that all regular trainer RPers start out in Anchorville. It may be a different case, but this is what I've gathered, so I'd suggest starting your RP in Anchorville.

---
Permissions in this forum:
You
cannot
reply to topics in this forum